Enim nulla aliquet porttitor lacus luctus accumsan tortor. Lacinia at quis risus sed vulputate odio. Non blandit massa enim nec dui nunc mattis enim ut. Diam quam nulla porttitor massa id neque aliquam vestibulum morbi. Nullam vehicula ipsum a arcu cursus vitae. Fusce ut placerat orci nulla pellentesque dignissim enim. Volutpat est velit egestas dui id ornare arcu odio. Ullamcorper sit amet risus nullam eget felis eget. Sed adipiscing diam donec adipiscing tristique risus nec feugiat. Erat pellentesque adipiscing commodo elit at imperdiet dui accumsan sit. Nunc mi ipsum faucibus vitae aliquet. Est placerat in egestas erat imperdiet sed euismod nisi porta. Nullam eget felis eget nunc lobortis mattis aliquam faucibus purus. Eros in cursus turpis massa tincidunt. Neque egestas congue quisque egestas.
Go Doc Go had a very successful trip to Senegal in November and trained local health care providers in Rufisque, Velingara, Medina Gounass, and Kolda.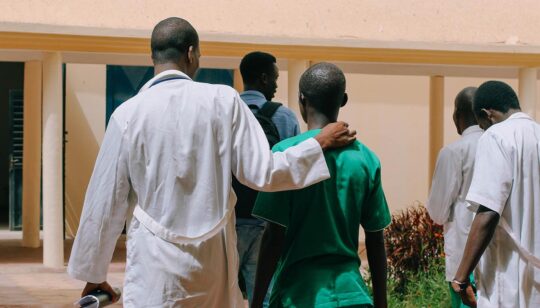 A team from Go Doc Go traveled back to Senegal in collaboration with Le Korsa to hold trainings and screenings in two locations, Dakar and Kolda.
Maggie Carpenter, MD and Amy Gueye, MD traveled to Senegal in February in partnership with American Friends of Le Korsa.