PREVENT 
CERVICAL CANCER
AROUND THE WORLD
TRAIN MEDICAL STAFF TO
PERFORM VIA SCREENINGS
LOWER THE RATE
OF CERVICAL CANCER
AND RAISE
HPV AWARENESS
Go Doc Go introduced HPV self-testing to Senegal and The Gambia last month.
Women can now swab themselves and be screened for the virus that causes cervical cancer. Go Doc Go brought HPV testing units to Saint-Louis, Senegal and Banjul, The Gambia with Youxiang Wang and Xin Chen from Atila Biosystems.
Read the press release covering this groundbreaking technology!
For additional information about our trip, follow Go Doc Go volunteer, Julie Stevenson's blog: julieholiday.travel.blog
This past June, Go Doc Go returned to Senegal with our partner Le Korsa and worked with the hospital in the southern city of Ziguinchor. 20 midwives and physicians were trained on how to screen for cervical cancer using VIA. Go Doc Go donated a Thermocoagulation unit and screened 133 women in Ziguinchor in two days. We also did screenings in the cities of Kolda, Medina Gounass and the remote village of Sinthian.
A total of 370 women were screened that week with 14 being positive for pre-cancerous and cancerous lesions.
We look forward to returning to Senegal this Fall.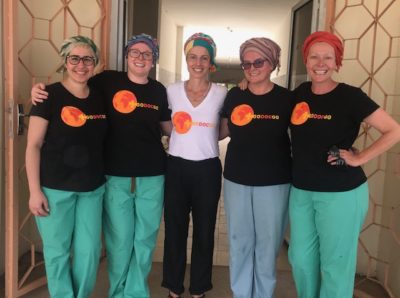 Dr. Matt Lewis filmed this wonderful video explaining what services Go Doc Go provides and why the need for cervical cancer screenings is so great in underdeveloped countries.
He shot most of the live footage during our April 2019 trip to Ethiopia when Go Doc Go brought thermocoagulation units to hospitals in both Adama and Gondar.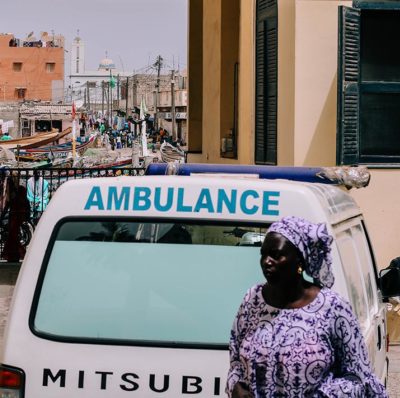 Go Doc Go is so fortunate to team with many amazing partners in the fight to  prevent cervical cancer around the world.
Join us to get email newsletters with updates and photos from our latest projects and trips.